We are using the Covid-19-related concertless time for a CD project with chamber music by Josef Labor.
Josef Labor (1842 – 1924) is almost forgotten today, yet he was one of the great and important musicians of his time. As a child suffering from Blattern's disease and blindness, he made an international career as a pianist and organist and also became famous as a teacher – his students included Arnold Schönberg, Julius Bittner, Alma Schindler and Paul Wittgenstein – and composer.
TRIS is now recording two of his late chamber music works for CD: we have just completed the Trio for piano, clarinet and cello from 1917, the Cello Sonata (1918) will follow soon.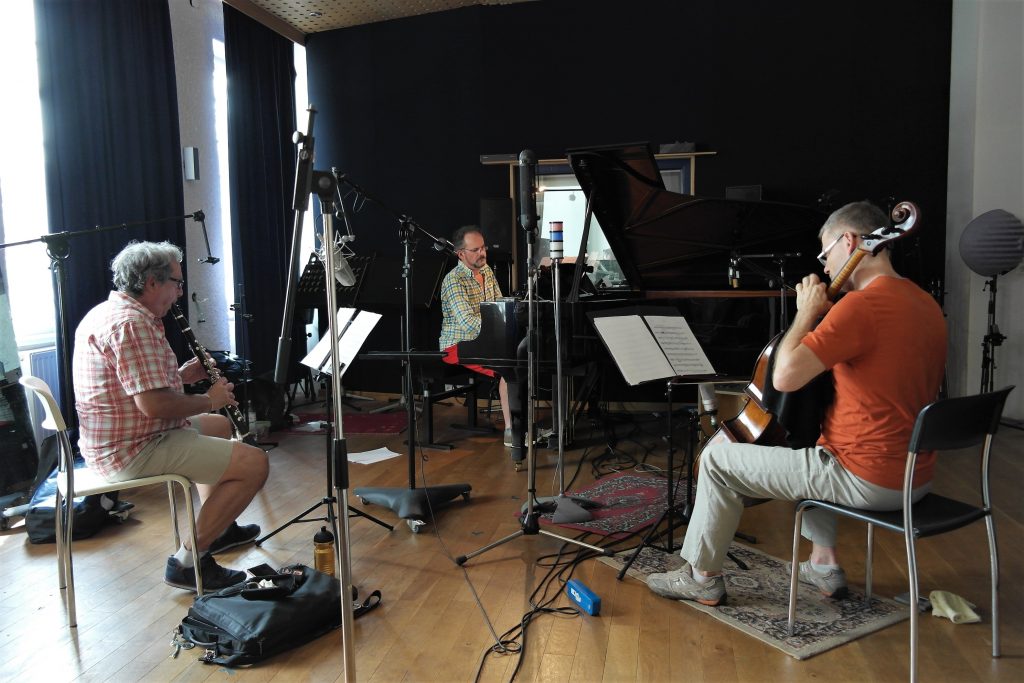 Both works are previously unpublished and represent a small music historical sensation. They are dedicated to Labor's pupil Paul Wittgenstein, who lost his right arm as a soldier in World War I and yet continued his career as a pianist. The piano part is thus – although not clearly designated as such – composed for the left hand. So both works form the prelude to a series of piano compositions for the left hand which were dedicated to Paul Wittgenstein by Ravel, Hindemith, Britten, Richard Strauss and others.
Apart from this historical peculiarity, both pieces are also simply wonderful late romantic chamber music, which we play with great pleasure.
By the way, a monument for Josef Labor is located in a very prominent place and yet almost unnoticed right in front of the Konzerthaus in Vienna.