In March the time has finally come: our CD with chamber music discoveries by Josef Labor will be released by "Capriccio" (C5446)!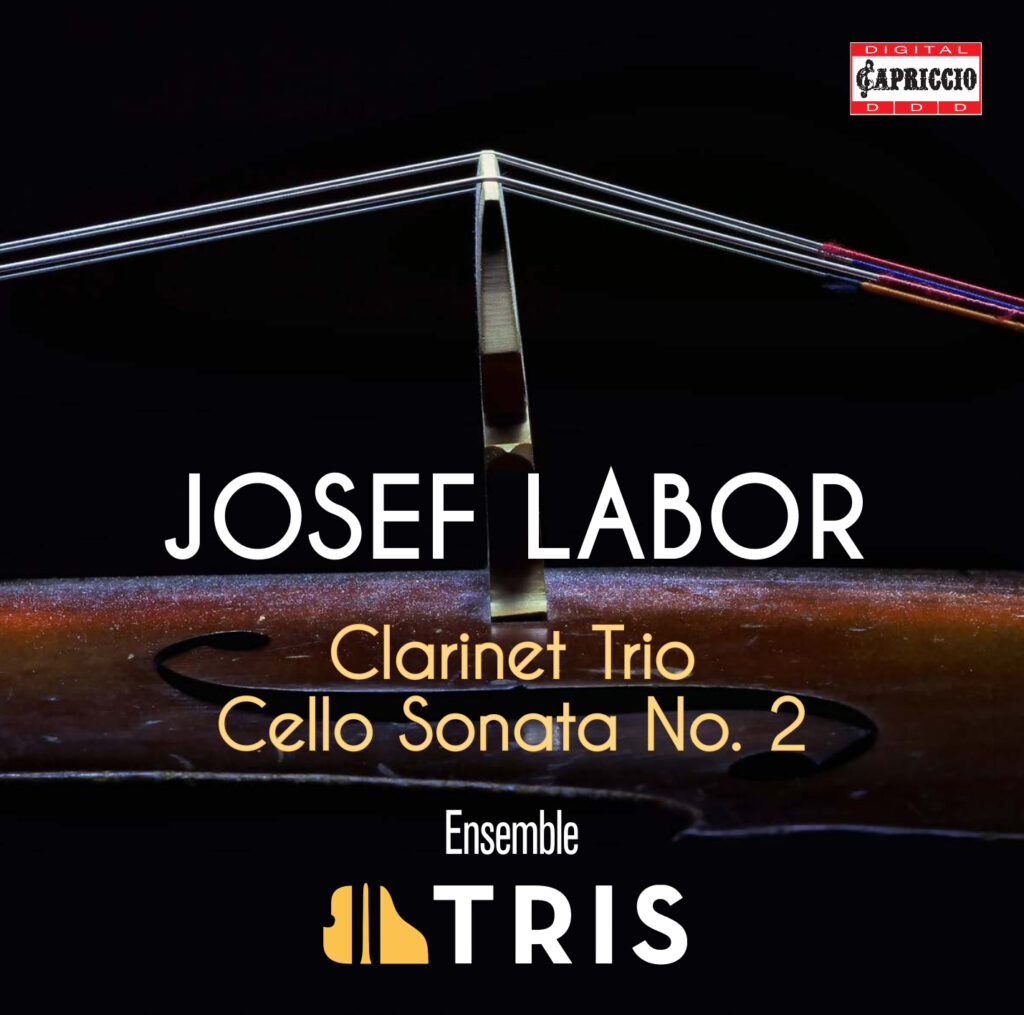 Josef Labor (1842 – 1924) was a highly respected composer, pianist and organist during his lifetime. He contracted smallpox at the age of 3 and subsequently went blind. So although he himself could only rehearse his repertoire by ear, he made an international career as a pianist. To write down his own compositions, he needed an assistant who was able to notate the score by ear or dictation.
Labor was also appreciated as a teacher. His piano students included Arnold Schönberg, Alma Schindler and Julius Bittner, and he was a close friend of Johannes Brahms and Franz Schmidt. Today, however, he is one of the many forgotten masters of music history; even his monument opposite the Vienna Konzerthaus is hardly known.
TRIS has now tracked down two of Labor's late chamber music works in the archives, edited them from the manuscripts and recorded them on CD for the first time. Both, a trio (1917) and a cello sonata (1918), date from the last years of the First World War, and both are – in spite of the historical events, so to speak – entirely rooted in the tonally sensual late Romantic tradition and classical form. But both are also dedicated to Labor's pupil Paul Wittgenstein, who lost his right arm as a soldier in the war. The piano part is therefore – and this makes the works highly interesting from a music-historical point of view – already composed for the left hand, even if this is not explicitly mentioned anywhere in the manuscripts. We thus have here the prelude to a whole series of piano works of this kind, dedicated to Paul Wittgenstein by Hindemith, Ravel, Saint-Saëns, Prokofiev or Britten, among others!
We do not know whether the works were ever performed in concert. They were never printed, and the manuscripts have lain dormant in the archives in the decades since Labor's death and Wittgenstein's emigration in 1938. So it was high time to bring them out of oblivion and make them public. In any case, the CD recording is an absolute premiere!