About
Responsible for the Content: Gerhard Waiz
Argentinierstraße 44/9
A-1040 Wien
Tel.: +43699-10090219
tris(at)ensemble-tris.info
Photos: Nancy Horowitz und
Programming: CASC – full service agentur GmbH, 1160 Wien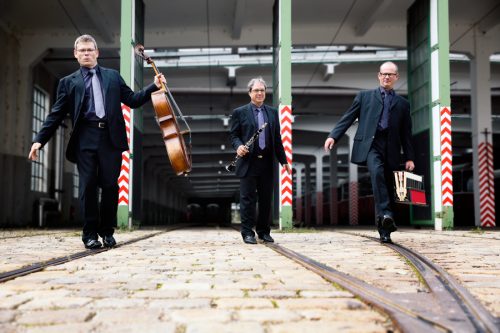 Copyright
All contents of these sides serve the personal information and are in copyright matters protected. Unless otherwise indicated, Ensemble TRIS holds the copyright. Any further use and reproduction beyond personal use is not permitted per se and requires our express consent.
TRIS assumes no liability for the topicality, correctness and completeness of the information on these Internet pages.
The reference to Internet pages of third parties (links) does not mean that we identify ourselves with the contents published there or assume any responsibility for them.