Jörg Wachsenegger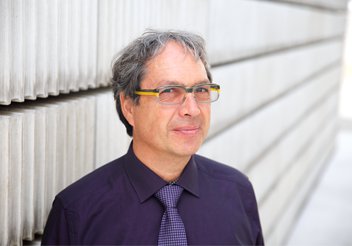 Jörg Wachsenegger was born in Vienna, where he studied clarinet at the University of Music with Prof. Schmidl and graduated in 1987. He gained orchestral experience at the Vienna State Opera, the Vienna Symphony Orchestra and the VSOP, the RSO Vienna, the Vienna Volksoper and the Johann Strauss Orchestra, among others.
Since 1983 he has been a member of the orchestra of the Vereinigte Bühnen Wien, where he has performed in all major musical productions, such as Phantom of the Opera, Les Miserables, Dance of the Vampires, Mozart and Elisabeth. He is also a member of the Vienna Mozart Orchestra.
Numerous concert tours have taken him to Germany, Italy, Spain, Poland, Mexico, Argentina, Brazil, China and Japan. CD recordings, such as Aufforderung zum Tanz with the Lanner Ensemble, as well as recordings for radio and television in Austria and Japan attest to his diverse repertoire.