Jörg Wachsenegger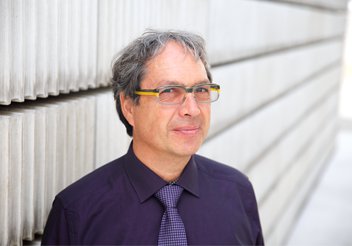 Jörg Wachsenegger was born in Vienna, where he studied clarinet with Prof. Schmidl at the Hochschule für Musik and received his concert diploma in 1987. He played in the Orchestra of the Vienna State Opera, the Vienna Symphonic Orchestra and the VSOP, in the RSO Vienna, at the Volksoper Vienna and in the Johann Strauß Orchestra.
In 1983 he became member of the Orchestra of the Vereinigte Bühnen Wien and took part in all the big Musicals performed there, i.e. Phantom of the Opera, Les Miserables, Grease, Dance of the Vampires, Mozart and Elisabeth. Besides he is member of the Vienna Mozart Orchestra.
Highly esteemed as a partner in chamber music he is playing concerts regularly with various ensembles and singers and made concert tours to Germany, Italy, Spain, Poland, Turkey, Mexico, Argentina, Brazil, China and Japan. Several recordings published as CD, e.g. Aufforderung zum Tanz with the Lanner Ensemble, or broadcasted in TV and Radio give reference for his wide repertoire.